SPONSORSHIP PROPOSAL
One of the main objectives of this type of event is the generation of spaces to promote the exchange of knowledge, both from the specific field of industry and academia. Therefore, it is vitally important to have the sponsorship and participation of different institutions and companies.
The different sponsorship proposals and the benefits of each alternative are shown below, without being exclusive of other proposals that they could suggest.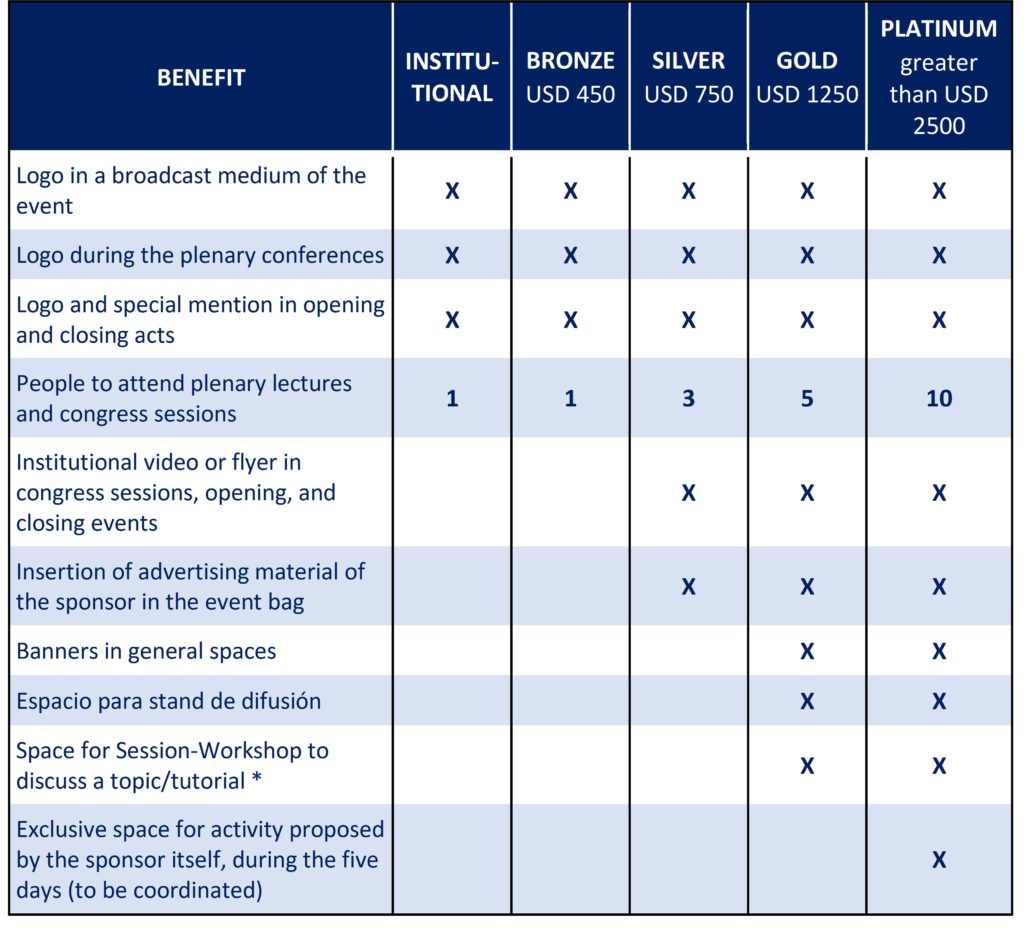 * For example, Energy Transition Workshop: to be held at the IEE (Electric Energy Institute), on September 5 and 6, 2022, from 9 a.m. to 5 p.m., 4 thematic modules per day (2 in the morning and 2 in the afternoon), 90 min each module with 3-4 presentations of 15-20 min.
THE SUPPORT COULD TAKE PLACE IN TWO WAYS
Direct form:
The IEEE Argentina Section has legal status, to be able to bill, and a bank account to receive sponsorships by electronic transfer.
Indirect form:
Support can also be provided by contributing, partially or totally, some of the following items:
Breakfasts, Snacks and/or Coffee Breaks
Printing of posters, brochures and/or bags for the event
Lunches and/or camaraderie dinner
Transportation for technical visits, transfers to the event, etc.
CONTACT
For more information contact:
PhD. Eng. Gastón Suvire
gsuvire@iee-unsjconicet.org
Tel. +54 0264 4226444 (ext. 381)
PhD. Eng. Mauricio Samper
msamper@iee-unsjconicet.org
Tel. +54 0264 4226444 (ext. 378)
PhD. Std. Martin Nievas:
martin.nievas.ar@ieee.org