To enrich the Project-Based Learning Approach in School Students around the Globe with the support of Women in Engineering Affinity Group.
To build a School-Belt Community under this Camp to initiate the zeal of innovative mindset.
To enhance the practical implication of cutting-edge technologies and how it relates to School Curriculum.
To foster the technological reach to Primary-Secondary School Levels so as to make budding students – Industry Ready.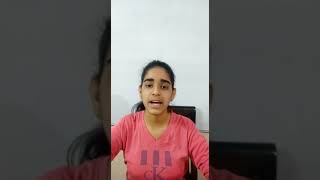 Testimonial - Anshika | IEEE WIE PBL School Camp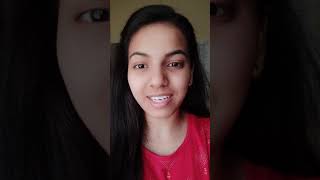 Testimonial - Riya Bhaskar | IEEE WIE PBL School Camp
Testimonial - Anshika | IEEE WIE PBL School Camp

Greetings everyone, One of the participants is here to share with you about the IEEE WIE PBL School Camp and the agenda of the same. If haven't registered yet, please register at: https://forms.gle/y6uizSbVLPJaDCoe6 Eligible Participants: School students of Grade 8 to 12 Date of Event: 3rd April - 11th April 2021 Event Website: https://attend.ieee.org/wie-pbl/ Event Brochure: https://attend.ieee.org/wie-pbl/wp-content/uploads/sites/312/Event-Brochure.pdf For more updates, follow us at: https://www.facebook.com/ieee.wie.pbl https://www.linkedin.com/company/ieeewiepbl/ https://www.instagram.com/ieee.wie.pbl

Testimonial - Riya Bhaskar | IEEE WIE PBL School Camp

Greetings everyone, One of the participants is here to share with you about the IEEE WIE PBL School Camp and the agenda of the same. If haven't registered yet, please register at: https://forms.gle/y6uizSbVLPJaDCoe6 Eligible Participants: School students of Grade 8 to 12 Date of Event: 3rd April - 11th April 2021 Event Website: https://attend.ieee.org/wie-pbl/ Event Brochure: https://attend.ieee.org/wie-pbl/wp-content/uploads/sites/312/Event-Brochure.pdf For more updates, follow us at: https://www.facebook.com/ieee.wie.pbl https://www.linkedin.com/company/ieeewiepbl/ https://www.instagram.com/ieee.wie.pbl/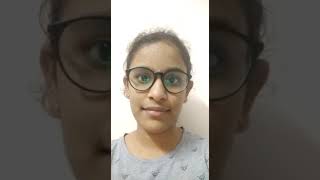 Testimonial - Samruthaa | IEEE WIE PBL School Camp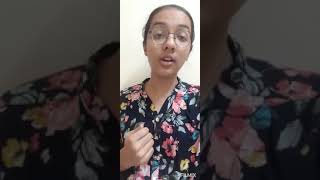 Testimonial - Pinky Kamani | IEEE WIE PBL School Camp
Testimonial - Samruthaa | IEEE WIE PBL School Camp

Greetings everyone, One of the participants is here to share with you about the IEEE WIE PBL School Camp and the agenda of the same. If haven't registered yet, please register at: https://forms.gle/y6uizSbVLPJaDCoe6 Eligible Participants: School students of Grade 8 to 12 Date of Event: 3rd April - 11th April 2021 Event Website: https://attend.ieee.org/wie-pbl/ Event Brochure: https://attend.ieee.org/wie-pbl/wp-content/uploads/sites/312/Event-Brochure.pdf For more updates, follow us at: https://www.facebook.com/ieee.wie.pbl https://www.linkedin.com/company/ieeewiepbl/ https://www.instagram.com/ieee.wie.pbl

Testimonial - Pinky Kamani | IEEE WIE PBL School Camp

Greetings everyone, One of the participants is here to share with you about the IEEE WIE PBL School Camp and the agenda of the same. If haven't registered yet, please register at: https://forms.gle/y6uizSbVLPJaDCoe6 Eligible Participants: School students of Grade 8 to 12 Date of Event: 3rd April - 11th April 2021 Event Website: https://attend.ieee.org/wie-pbl/ Event Brochure: https://attend.ieee.org/wie-pbl/wp-content/uploads/sites/312/Event-Brochure.pdf For more updates, follow us at: https://www.facebook.com/ieee.wie.pbl https://www.linkedin.com/company/ieeewiepbl/ https://www.instagram.com/ieee.wie.pbl/