About the Conference
The 6th IEEE Conference on Energy Internet and Energy System Integration focuses on innovative technologies and practical applications regarding "Energy Internet and New-type Power System" IEEE EI2 integrates multiple energy systems, e.g., electricity, gas, heating, cooling and transportation and so on, to shape a green, low-carbon, efficient, low-cost and environmental-friendly energy ecosystem. To promote the interconnection, openness, sharing and coordination of various energy resources, IEEE EI2 2022 involves energy storage and ICT technologies, including cloud computation, big data analysis, internet of things (IoT), mobile internet, artificial intelligence (AI), block-chain and applications of 5G communication.
The 6th IEEE Conference on Energy Internet and Energy System Integration (IEEE EI2 2022) will be held in Chengdu, China from Oct. 28th to 30th, 2022. This conference is co-sponsored by IEEE Power & Energy Society, University of Electronic Science and Technology of China, Tsinghua University-Dept. of Electrical Engineering, Chengdu University of Technology, Chinese Society for Electrical Engineering, Tsinghua University-Energy Internet Research Institute and Tsinghua University Shenzhen International Graduate School.
The conference will set various awards, such as the Best Paper Award and the Energy Internet Best Practice Award. The conference papers will be included by IEEE Xplore and EI, and high-quality papers will be recommended to Journal of Modern Power Systems and Clean Energy (MPCE), Chinese Society for Electrical Engineering Journal of Power and Energy Systems (CSEE JPES) and Applied Energy etc.
Topics associated with EI²
● Renewable energy grid interconnection
Operation and control of High voltage DC grids
Operation and planning of Active distribution system
District energy internet/District comprehensive energy systems
Source-grid-load-storage coordination dispatch
● Smart grid security
Modeling and analysis of resilient Energy internet
Modeling, co-simulation and analysis of Cyber-Physical System (CPS) of Energy internet
Simulation & control for power system with high penetration of renewables
● ICT application in energy internet
Big data & AI
IoT and Digital twin
Mobile internet application
Cloud computation/ edge computation
● Market mechanism and policy supporting energy internet
Market mechanism
Transaction energy
Block chain based energy transaction
● Key equipment of energy internet
Energy router
Solid state transformer
Energy storage and transformation equipment
● Business model of energy internet
Carbon transaction
Participation and interactive
Comprehensive energy service based on energy internet
● Demonstration of energy internet
District energy internet demonstration
City-level energy internet demonstration
Others
● New-type Power System
Renewable energy forecasting
Urban power system
Transportation Electrification
System Modeling and Simulation
Energy Market
System Resillence
● Special Sessions
Resilience Enhancement Strategies for The New-type Power System Under Natural and Man-made Disasters
Oct. 28th – 30th, 2022, Chengdu, China
Live link
Important Dates
◆ Full Paper Submission Deadline:
Aug. 30th, 2022
◆ Notification of Acceptance:
Sep. 20th, 2022
◆ Early Registration Closes:
Oct. 10th, 2022
◆ Conference Date:
Oct. 28th-30th, 2022
ABOUT THE PPT
ABOUT THE POSTER
There is no template for poster sessions, however, each poster should have the unified size with a width of 58 cm and height of 78 cm, vertical.
Paper Submission
Prospective authors are invited to electronically submit full papers strictly formatted according to IEEE Template in pdf format via
https://easychair.org/conferences/?conf=ei22022
All regular papers must adhere to the 6-page limit.
Accepted and presented papers will be submitted for inclusion in the IEEE Xplore online digital library and EI compendex.
Templates
All papers must use IEEE conference templates downloaded from here
Organizers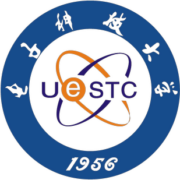 Co-organizers
Jinjiang Overview
Sichuan Jinjiang Hotel (Sichuan Jinjiang Hotel Limited Liability Company), situated on the riverside of Jinjiang River in Chengdu, is known as the Garden Hotel. Jinjiang Hotel covers an area of 50,000 square meters and has become one of Chengdu's landmark buildings with its long history, unique architectural style and significant geographical position.
The hotel is equipped with more than 700 elegant rooms, including 61 suites, all of which present a variety of styles together with characteristics of humanity, business and comfort. Moreover, there are one-on-one Jinjiang stewards for personal service which is carried out in detail and in time to find and solve the problem. A sewing-filled clothes buckle, a refreshing afternoon tea, and a pool of warm water to relieve fatigue, will enable customers to realize our respect and courtesy.
Sichuan Jinjiang Hotel
Tel: 028-85506666
Address: No. 80, Section 2, Renmin South Road, Jinjiang District, Chengdu, Sichuan, China
Zip code: 610012