Keynotes
Keynotes Panel: VIP Industry Leaders of TELUS, Google, and Amazon
Speaker – Pamela Snively
Pamela Snively
Chief Data & Trust Officer, TELUS
Pamela Snively is the Chief Data & Trust Officer at TELUS. She leads the team responsible for privacy governance and data ethics, along with data management and a number of compliance functions, including the Anti-bribery & Corruption and Competition Law programs.  Pam approaches overall data governance through the lens of customer trust, leveraging TELUS' Customer First principle to drive the organization's commitment to privacy and data ethics.  Pam is a lawyer but has dedicated most of her career to developing and operationalizing privacy best practices, either as a consultant or in-house. Under Pam's leadership, TELUS has significantly transformed its approach to transparency about its data handling practices. This has included a refresh of the TELUS Privacy Centre to include layered information on TELUS' data
management practices, as well as some best practices to help our customers protect their information. Pam has also published the framework for her privacy management program online, encouraging TELUS' customers to more fully understand what responsible private sector organizations do to protect privacy. Pamela was the recipient of the 2017 Ontario Bar Association's Karen Spector Memorial Award for Excellence in Privacy Law. She participates in a number of national and international think-tanks and governance bodies related to privacy and data governance, including serving as a Board member for the Information Accountability Foundation and on the Privacy and Data Advisory Committee for the Canadian Marketing Association. She is also a founding member and Chair of Canada's Business Privacy Group, a working group made up of some of Canada's leading privacy professionals and industry associations focused on building trust in Canada's digital ecosystem and legislative regime. Pam is a frequent speaker on privacy and data ethics and she actively encourages other organizations to join her in her mission to earn and elevateconsumer trust in our digital ecosystem.
Speaker: Kurt Kufeld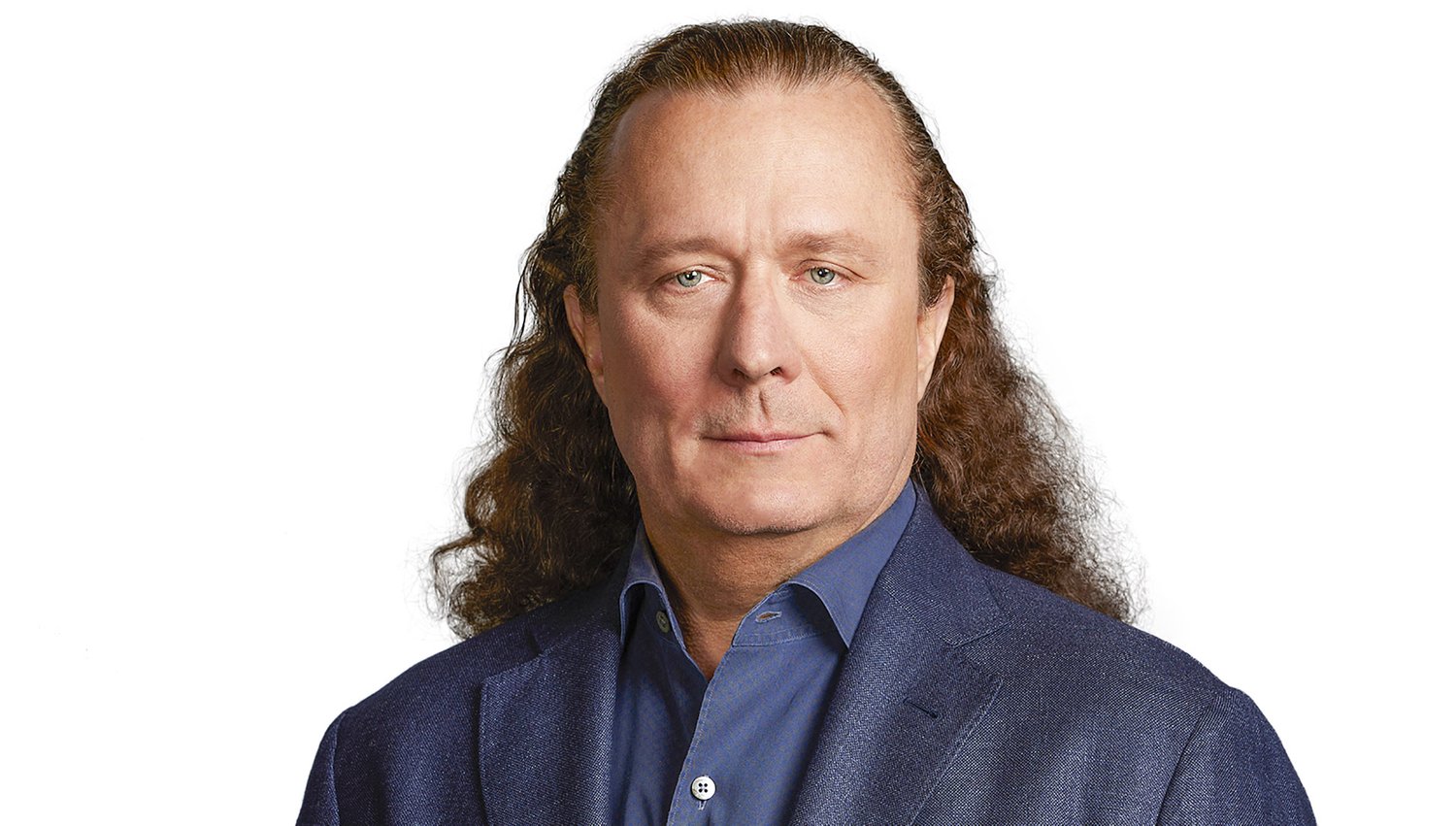 Kurt Kufeld
Affiliation: VP, AWS Platform
Abstract:
Kurt represents Amazon Web Services as their Vice President.
Biography: Kurt Kufeld is the VP of AWS Platform. In his current role, Kurt owns ARG (Automated Reasoning), CP (Commerce Platform), Cloud Management, Cryptography, CX Console, ESS (Enterprise Security Services) Identity (Identity & Access Management, Directory Services), Control Services, and Technical Operations teams. As Kurt puts it: "These teams form the glue that make AWS possible." Kurt has a degree in Computer Engineering and joined Amazon in 2000, after spending 13 years building large, distributed control systems for the oil industry. Kurt has held a number of positions throughout Amazon with a heavy focus on difficult-to-deliver, large, cross-company initiatives. Among his prior positions at Amazon, he led the migration from a monolithic website page generation architecture to SOA; he owned the Amazon Retail consumer ordering systems while they were undergoing a major rearchitecture to help it scale with the business; and then moved to AWS to lead the Silk Browser initiative (the browser on the Kindle Fire tablets) just prior to his current role.
On a personal note:
"I love riding my bike – yes, it's hard to believe for those of you that know me – and can spend hours on the wonderful trails throughout Seattle. I also like to work in the yard – planting, tending, and cleaning from all the planting. Gardening along with my wife, Monica, is very relaxing, while gardening we let out our six cats (Sootie, Smolder, Matches, Cinders, Leo, Gustaphina), they "help" us garden".
Speaker: Marc Crandall

Google – Director and Global Head of Privacy for Google Cloud
Title: Reliance on the Cloud: Privacy Diligence
Abstract: 
During the past few years, we've witnessed an explosive growth of cloud computing.  However, when it comes to the ever important field of privacy, the division of responsibility between the cloud provider and the cloud customer isn't always clear.  We'll cover regulatory trends in the cloud privacy space, discuss how cloud providers and customers can partner in protecting the privacy of user data, and what's coming next in the world of privacy compliance.
Bio: Marc Crandall is Director and Global Head of Privacy for Google Cloud. He provides leadership in driving proactive privacy design, product, and engineering excellence.  In his 15+ years with Google, he helped launch some of Google's first cloud services, focusing on predicting, prioritizing, and operationalizing privacy regulatory requirements to address customer needs in protecting user privacy.  Prior to joining Google in 2006, Marc served as principal legal advisor to the Cyber Division of the US Federal Bureau of Investigation (FBI). He advised agents on a variety of legal issues, from online undercover investigations and Internet forensics to counterintelligence operations. Marc also served as lead counsel of Internet compliance and enforcement with what is now the California Department of Financial Protection and Innovation, the state's financial regulator.
Speaker: Darren Culbreath: AI and Social Media- overcoming the challenges
Title: Global Head of GSI Application Modernization – Google Cloud
Abstract: Application / Cloud modernization executive with over 20 years of experience that has overseen application landscape assessments and evaluations, identification of improvement/modernization opportunities, legacy systems risk identification, and mitigation plans, modernization/business improvement roadmaps, modernization migration/rehosting/ re-engineering/ execution, development of new functionalities for modernization, current state application architecture mapping, modern architecture design and optimization itemization and modernizing UI /UX estates.
Biography
Darren Culbreath is a multi-facteded technologist with a proven track record as a Full Stack Engineer, Big Data Architect, Enterprise business/technical problem solver. Darren is an entrepreneur, marketing technology innovator, patent-holder and pioneer in the social listening space. Darren is also an avid biker, music enthusiast and songwriter. When not tinderking  with the latest technology platforms, you'll find him exploring the Virginia terrain on his hybrid bike or recording music in his studio. He resides in the Washington, DC metropolitan area.
Closing Keynote: (Consumer Advocacy Organization, e.g. EFF)
Speaker: Amie Stepanovich Future of Privacy Forum;
Albert Gehami, Digital Privacy Officer for the City of San Jose
Title: Digital Privacy in the City of San José: The intersection of technology and equity
Biography: Albert serves as the City of San Jose's Digital Privacy Officer, overseeing the privacy component of new technology and City data initiatives. He leads public engagement on digital privacy, makes determinations on privacy assessments, and improves the transparency, accuracy, security, and equity of the City's data usage.
Previously, Albert served as the City's first data scientist, informing resource allocation for youth programs, evaluating emergency vehicle response, and improving city services. His past work continues to directly inform over $20 million in annual City spending.
Albert's previous experience also includes private and public sector consulting at Boston Consulting Group, where he worked on data privacy, policy, regulatory decision-making, and digital transformation across public and private clients. He holds a Bachelor's degree in Economics and a Master's in Public Policy from Stanford University.